GET TO KNOW MADELINE BISHOP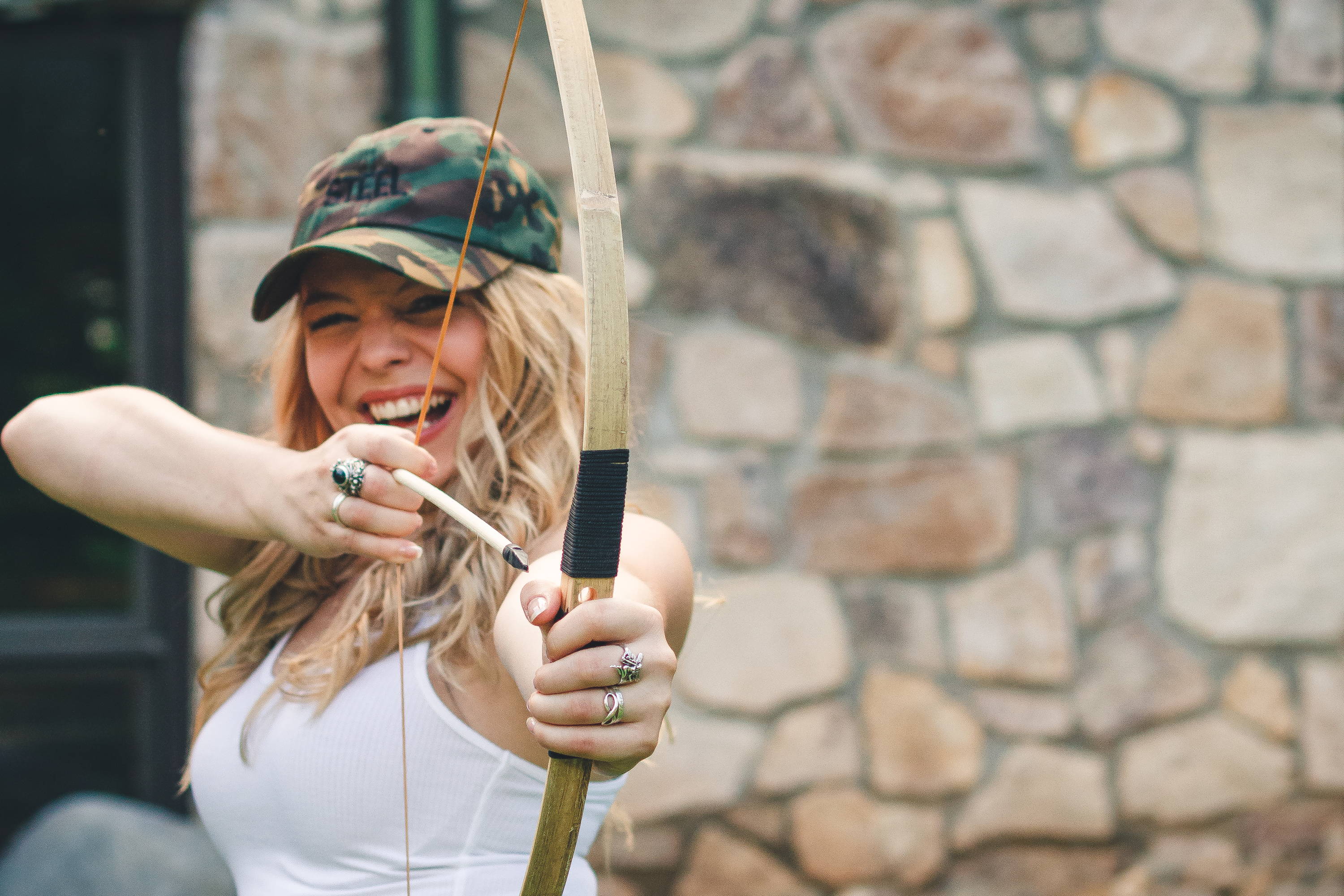 Madeline "Maddy" Bishop - Midwest Region
Madeline Bishop is a Culinary Institute of America Alumni with a passion for Southern food and great whiskey. Out of the world of line cooking, she has immersed herself into the realm of craft cocktailing. You will often find her adventuring across the country in search of great food & rare bourbons. In her spare time she avidly weight lifts and spends time reading with her cats, Shadow and Thomas. Follow Madeline on Instagram @MaddyMixes
For more about Madeline, read her interview with Tasting Panel Magazine below.
Interview for Tasting Panel Magazine by Mara Marski / photos by Van Gallik
How did you end up behind the bar?
I got my start cocktailing in culinary school. In my final section at the Culinary Institute of America, we went through front-of-house training where we touched on mixology and it sparked my interest. I read everything I could get my hands on: Jerry Thomas, Dave Wondrich, Jim Meehan, and the manuals from Death & Co. and The Dead Rabbit. When I got into cocktailing, it felt like I'd found something that I didn't know I had been missing. I don't have any plans to get back behind the line, but I don't feel like I've lost anything culinarily because of the depth of creation that's possible in modern cocktails.
How would you describe your style as a bartender?
This is an old reference, but you know how in Chocolat, Juliette Binoche wins over the townspeople with the perfect chocolates for them? That's my style behind the bar. I love to get to know my guests so I can pair them with drinks that match their souls. For me, it's not just about flavor science—it's people science, which is an equal mix of creation and hospitality.
What are your biggest influences behind the bar?
Sean Muldoon and Jack McGarry of The Dead Rabbit [in New York] are longtime influences of mine. They dug through the trenches of cocktailing, starting as Irish bar guys, and they just kept pushing until they became the best bar in the world—twice. I just got to visit The Dead Rabbit for the first time and I literally cried when I walked through the door.
I'm also a book nerd and that's where a lot of my inspiration comes from. The Drunken Botanist [by Amy Stewart] is a favorite of mine. I identify very deeply with the idea that you don't serve people to get them drunk; you serve them because there is something special in every creation.
What's exciting to you about being a "modern moonshiner"?
I know there are people who look down on moonshine in the bar community, but this spirit has so much history and purpose. I'm excited to use my skills and knowledge to continue generations-old moonshine traditions in a modern fashion.
I used to make moonshine when I was younger and this experience feels like everything is coming full circle. Except instead of drinking moonshine in my backyard with my friends, I get to do it on a national scale with a bunch of friends I've yet to meet.
ANOTHER ROUND WITH MADELINE
What is your go-to moonshine camp cocktail?
I'm usually a straight sipper, but for camp I'd pick a desserty Buckeye Old Fashioned.
What's on your camp playlist?
I bounce from '90s alternative rock to death metal to Luke Bryan. (For some context, in high school I was an emo girl who also rode horses and worked on a farm.)
How do you describe your camp style?
I don't have a defined style, but I'm a country girl and everything I wear is functional—I'm all about pockets and shoes I can move in. My hair is usually up and I don't do much makeup.
How would your friends describe you?
Sassy and short seem to be the unifying words.