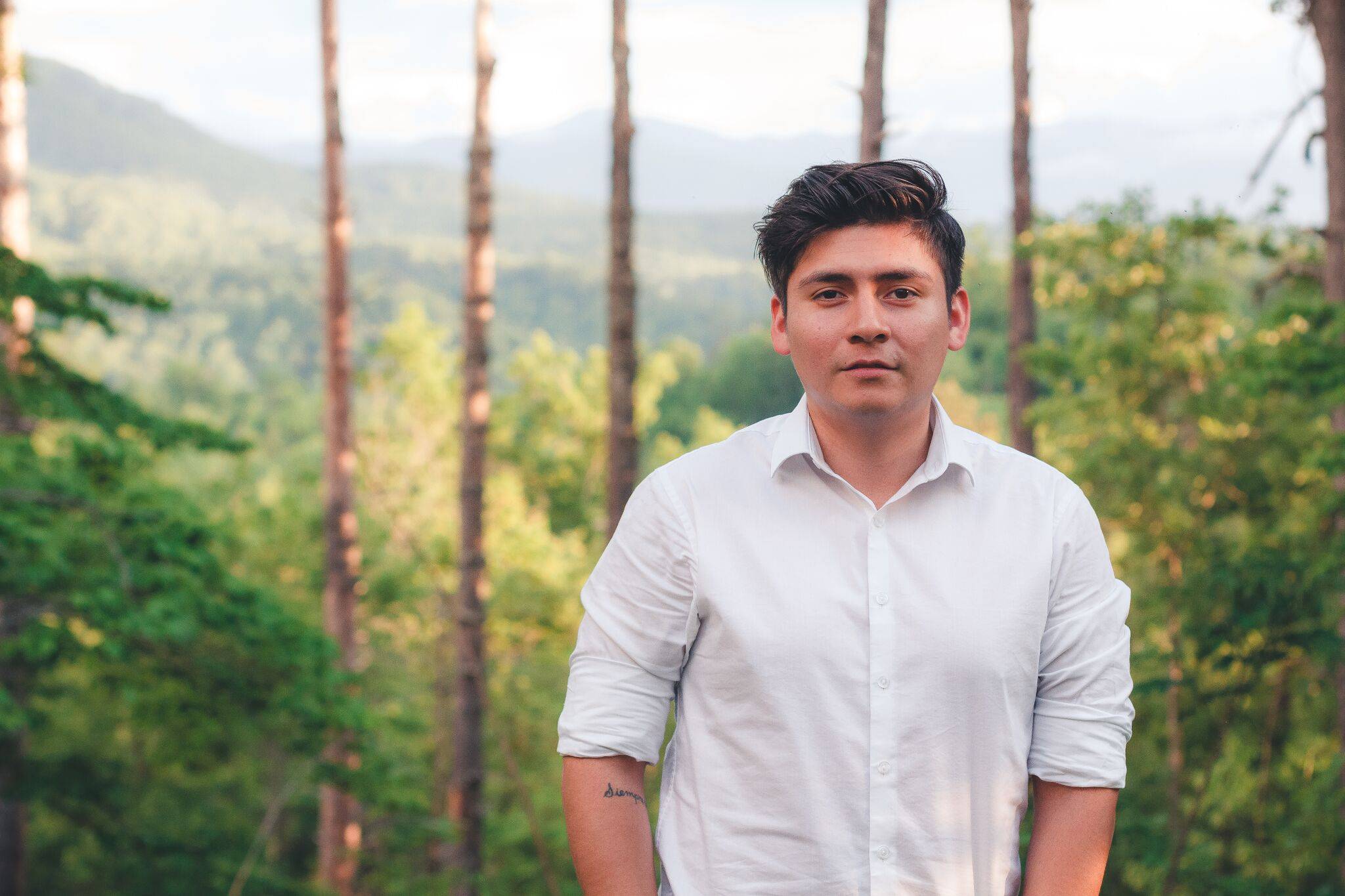 Carlos Ruiz- Northeast Region
Carlos F. Ruiz is an award-winning craft cocktail mixologist, and one of the most dynamic and innovative young talents in the industry. At the short age of 25, he's already earned top awards at some of the country's most competitive cocktail throwdowns. Ruiz, who was born in Peru, was studying software engineering in college, when he snagged first place at New Jersey's Restaurant & Hospitality Association's "Mixologist of the Year" competition. Since then, his passion for creating cocktail masterpieces has made headlines in an assortment of renown publications and led him to work with top liquor brands, at an international level. Follow Carlos and his story on Instagram @CocktailsByC
For more about Carlos, read his interview with Tasting Panel Magazine below.
Interview for Tasting Panel Magazine by Mara Marski / photos by Van Gallik
How did you end up behind the bar?
In 2010, I interviewed for my first fine-dining job as a busboy and lied on my resume. I researched online and starting name-dropping, but the hiring manager immediately knew I was lying. He was very gracious, though, and said it was clear that I wanted to work, so he gave me a shot.
My first week there I fell in love with the bar program. It was the first time I'd ever seen a Nick and Norah glass—well, any glass that wasn't just an Old Fashioned—and everything was beautiful. I thought, "I want to be that guy making those drinks," so a month later I asked the head bartender to train me as a barback.
He kept saying no, but I started coming in on my days off to help him break down cardboard or stock bottles. One day, as service was starting, he was in the basement when a couple came in and ordered cocktails. I decided not to bother him and made the drinks myself. He came upstairs and asked who made them. I said, "I did." He asked, "With what specs?" I said, "Yours—I've been studying your cocktail bible," and he finally gave in and gave me a shift a week.
How would you describe your style as a bartender?
My style is globally inspired. I like to experiment with ingredients from all over the world, but I always end up giving my drinks a Peruvian flair, because that's where I'm from.
What are your biggest influences behind the bar?
My biggest influence is my heritage. I use a lot of traditional Peruvian ingredients like lime, sesame oil, chicha morada (a purple corn–based drink made with pineapple, apple, and spices), cucumber, and lucuma (a fruit that has an almost caramel-like taste). I make cocktails approachable for American drinkers, but I like to have my heritage show in my craft.
What's exciting to you about being a "modern moonshiner"?
I think pisco and moonshine are similar in that they are both steeped in culture and history but sort of looked down on, and it's a cool challenge to change this perception.
Since the Ole Smoky White Lightnin' is pretty neutral, I want to introduce it in a frozen cocktail with some fresh fruit that screams summer, like a frozen peach Daiquiri. I think playing off the current trends will help show people that moonshine doesn't just belong in the South.
ANOTHER ROUND WITH CARLOS
What is your go-to moonshine camp cocktail?
A moonshine Southside.
What's on your camp playlist?
A little bit of everything, but for sure some oldies: Marvin Gaye, Elvis, Michael Jackson, Chaka Khan—that's my girl right there.
How do you describe your camp style?
I've never really gone camping, but I wear a lot of suits.
How would your friends describe you?
They'd say I can't stop dancing and that I don't like to say no to opportunitie